The neighborhood needs a workshop
Welcome to the Pattern Workshop
Come in, it's cold out there and it's been too long. No time to waste, but none to rush either. It's a bit of a mess, let me clear off this workbench. Coffee? Tea? Something a bit stronger? I'm glad you got my invitation, it's been quiet around here.
Welcome again to the pattern workshop. If you're new, welcome—we'll find a project for you soon enough. If you're returning, you know where the tools are. Also, if you're new, I'd give you a tour but I barely know my way around the place myself. Maybe this is a good place to start. Either way, let's get to it—there is much enchanting to be done, and we must move right along the way life does.
---
In my last letter, I said I wanted to talk more about repair—to get into the practical side of it after some meandering reflections. Before we do, I'd like to take a small step back and talk about what we're all doing here. Or, not-doing here if that's what you prefer. To set the stage for what might emerge in the workshop, but not pin it down too tightly.
The Pattern Workshop, in a literal sense, is a newsletter—one that I write and send to you in an unpredictable cadence, where I'll share updates on projects I'm working on as they emerge and write about a few of my "long fermenting, low simmering" questions:
What is creativity? What stories do we tell and hear about creativity? How do those stories encourage or discourage us? How might we practice creativity together in its full nuance and complexity?

How might we co-create neighborly communities? How can we co-create rich patterns of public and private life, accessibility and inclusion, human-scale networks and identity, across online and offline spaces?

How might we center around the Quality Without a Name? How do we talk about a Quality we all recognize but can't name? Where does the Quality emerge and how do we enchant it in our days, works, and relationships?
In a metaphorical mythic sense, the pattern workshop is a neighborhood studio—a place to share, bump into each other, and encourage each other as we practice creativity and the timeless way of building:
Whatever emerges in the studio, this is where we'll share it, and encourage each other as we enchant our works, days, and camaraderie with the Quality Without a Name.
Much of what we're exploring here is difficult to put into words. What is this Quality? What are patterns? What is the Timeless Way? These questions have many overlapping and tangled threads. I don't expect to untangle them all, or to espouse any final answers here—just to patiently and quietly explore with you, and to share discoveries and moments along the way. Most of the time it's best to not think too much about it, and to just move the paintbrush over the canvas or move the fingers on the keyboard.
Teacher: Are you thinking about art?
Student: Yes.
Teacher: Don't. Art just happens.
Rather than diving too much deeper tonight, I'll let you settle in. We don't want to rush or delay here—we'll move at an enjoyable pace. After all, quality is about the whole, the quality of both the things we create and the work we do, and of our time with ourselves and the people close to us. I hope to finally talk more about repair next time. For now, I'll see you around the workshop, and I'll leave you with a peek at what's in progress on my workbench if you want to take a look around.
Canvases
Each week of the summer through the transition into fall, I went to a local park to paint. It was enjoyable and rejuvenating, key qualities of activities within the pattern workshop. My easel has become a favorite object. I don't like when it's out of my reach.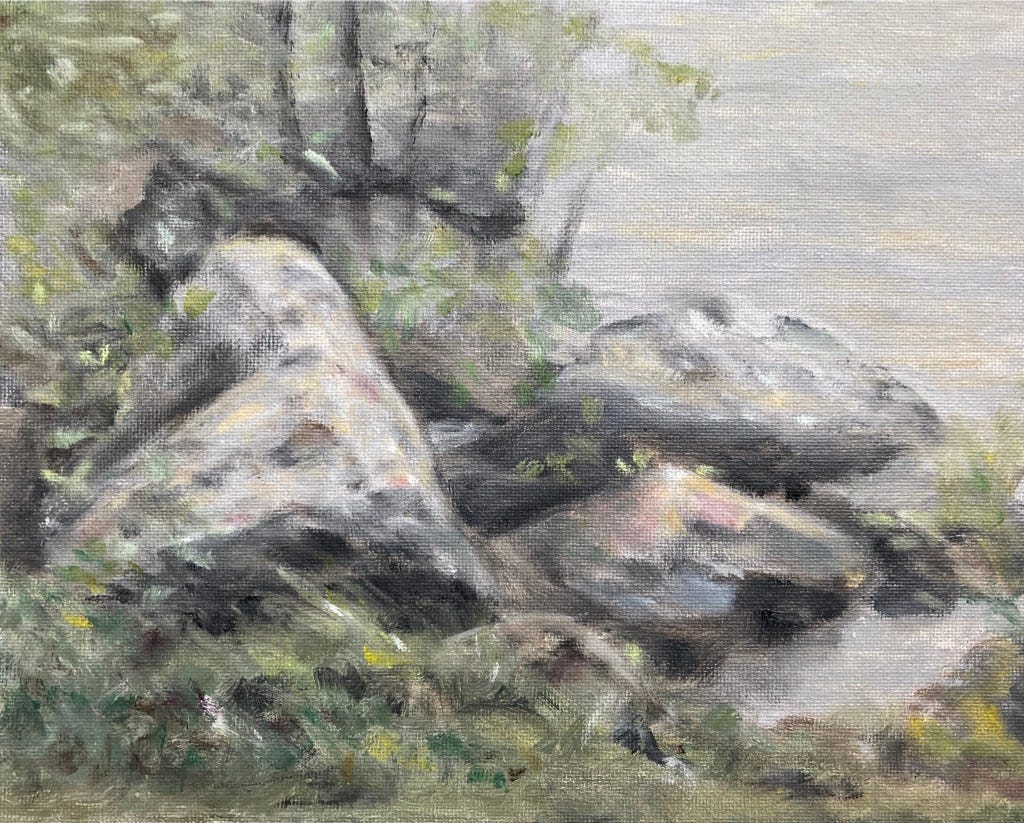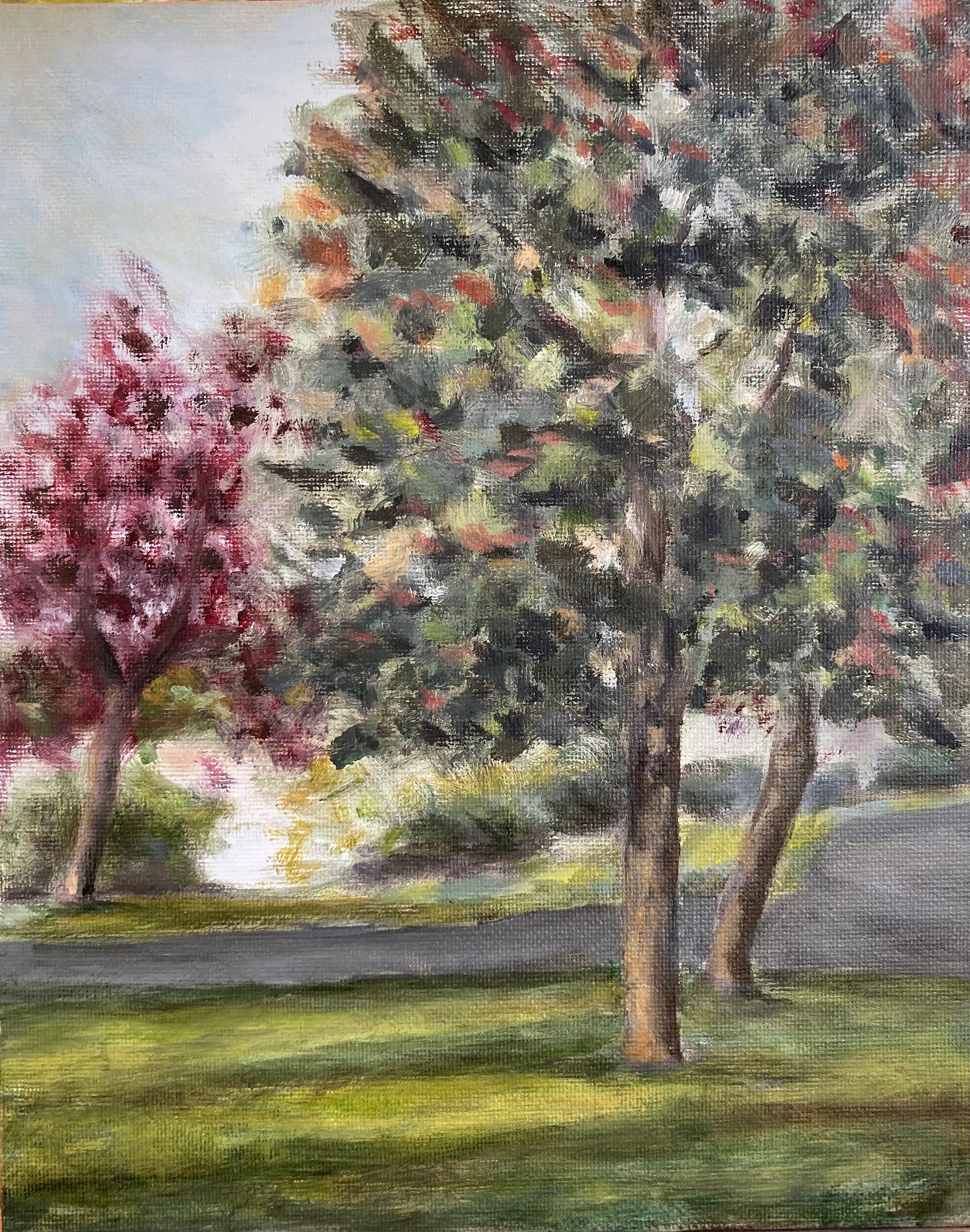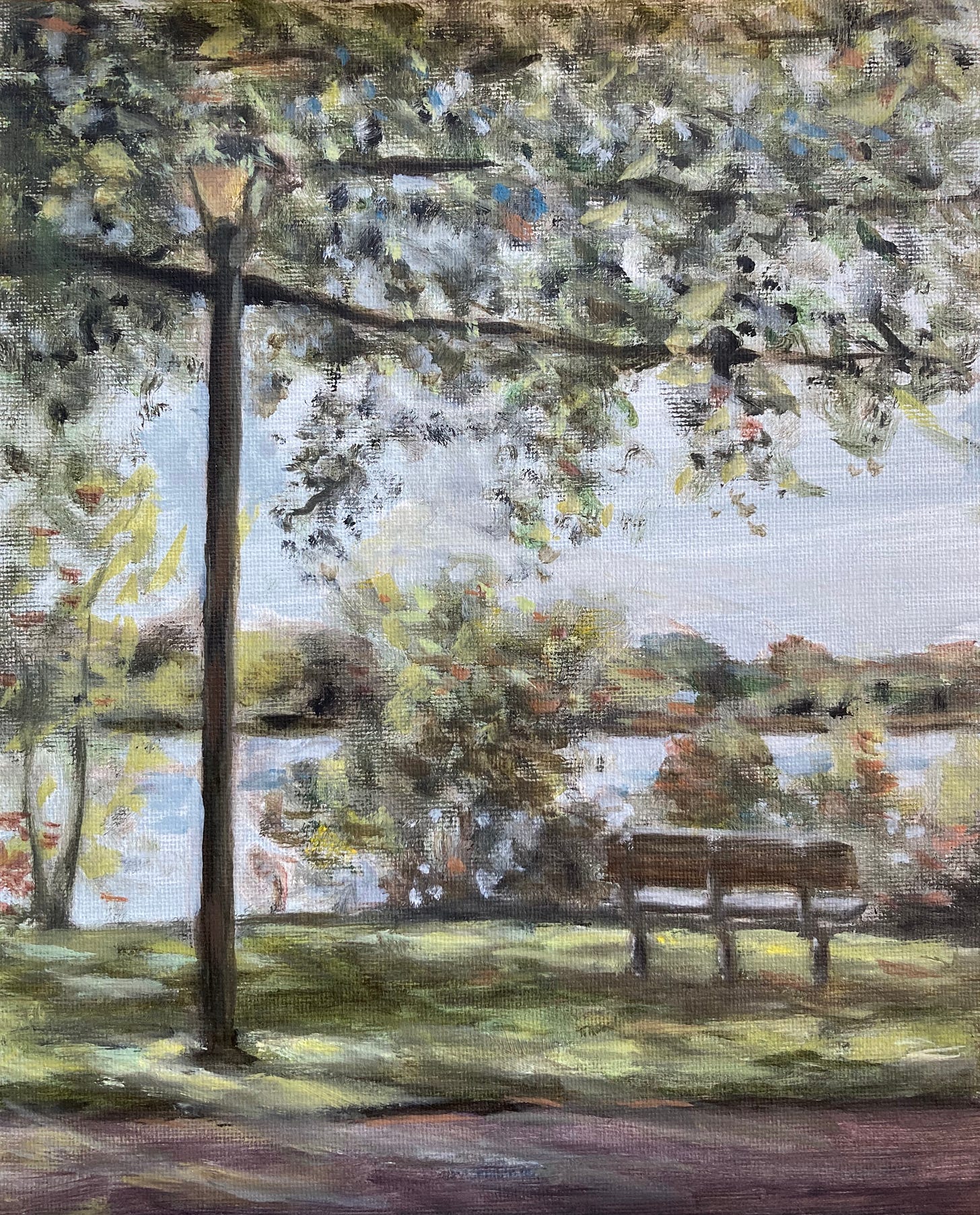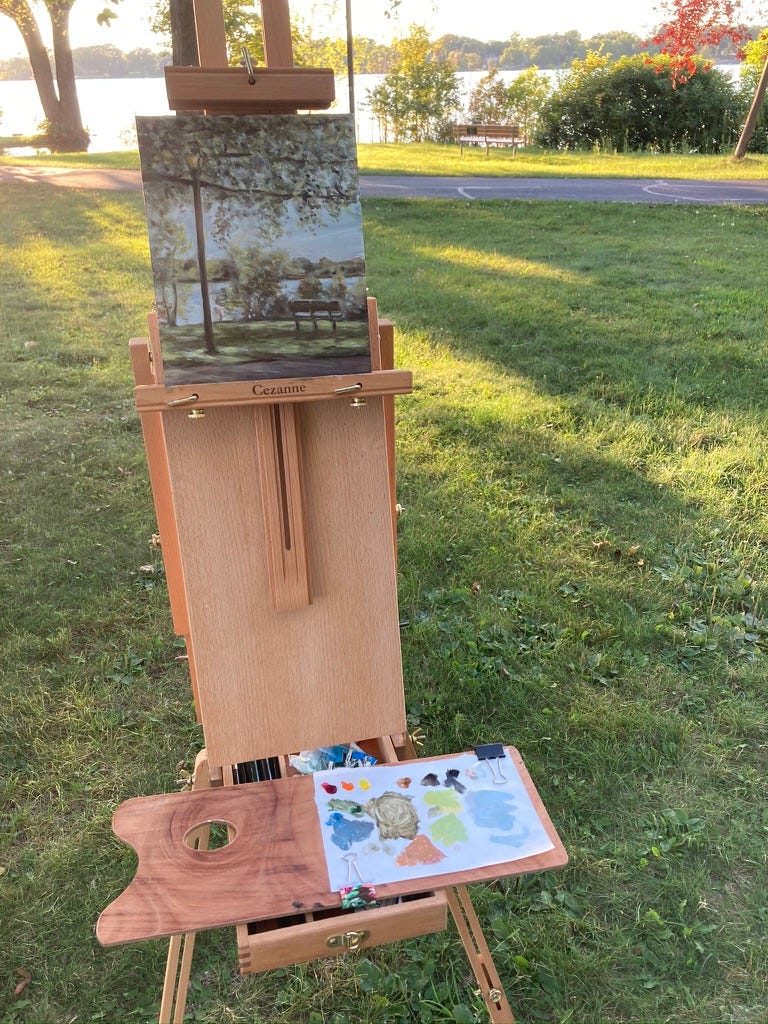 Painting outside has influenced the way I paint in general—a bit looser, a bit faster, a bit more depth and life. I hope I can write more next time about painting in the context of repair and wholeness as well.
I made it a priority to frame these park paintings right away, otherwise they'd end up stored in a closet. I'd like to make framing a regular activity in the workshop, to catch up on a backlog of unframed paintings and have a store of frames ready for new paintings. I've also stocked up one some new brushes, paints, and blank canvases for the winter. Now that the weather is leaning colder, I've transitioned to indoor painting. Still lifes so far, and hopefully portraits later.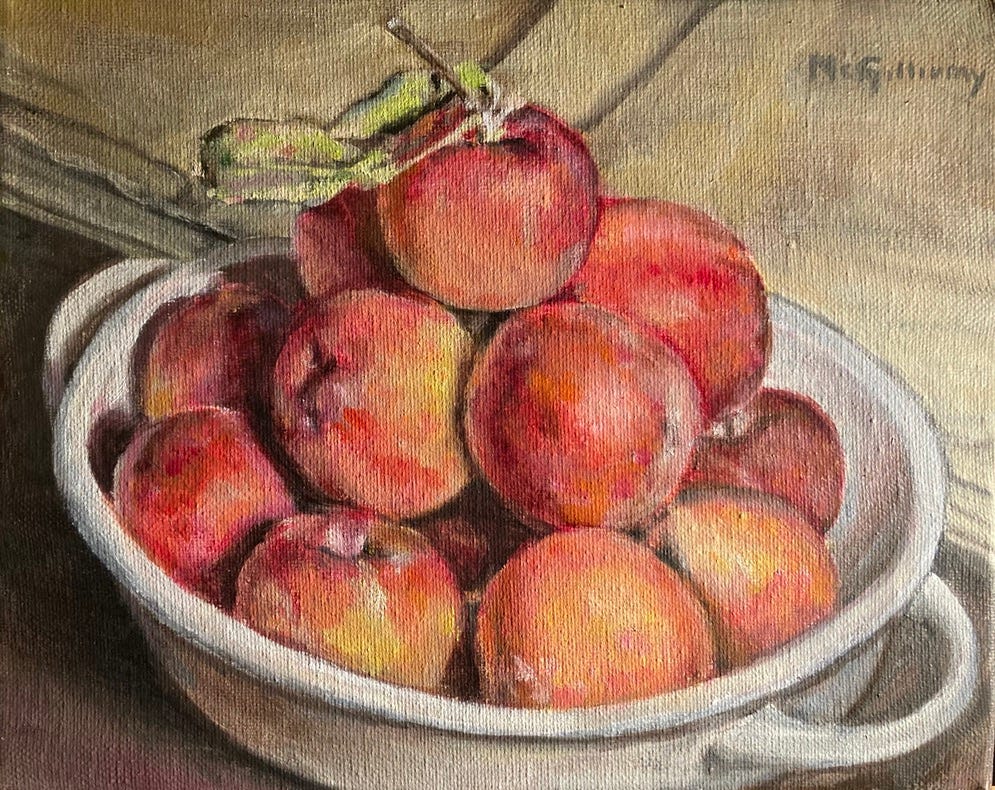 Keyboards
In the web pattern language, I've re-started a project I had left on the shelf for a few months—a web playground virtual tabletop for roleplaying games I've been calling Minimap. There are many virtual tabletops on the web but the one I'm building is a bit like... JSBin for game maps. A fast, sketchy scratchpad built for real-time sharing. Nothing more or less than what you could do with a dry-erase mat and a few markers and tokens around a table with your friends. A playground that just gives you an easy way to get started, and plenty of rough edges for your own customization and extension.
Not much to show here except some screenshots. I also have some pending updates to the Web Pattern Language site itself that I'm hoping to share soon-ish.
Music night on the ship
A repaired guitar has been bringing us entertainment the past couple months. We've been having what I've been calling "music night on the ship"—playing and singing our favorite songs if I can manage to learn the chords. Seize the means of musical production, make music at home. An important texture of the Quality is play. A path and a gate to creating.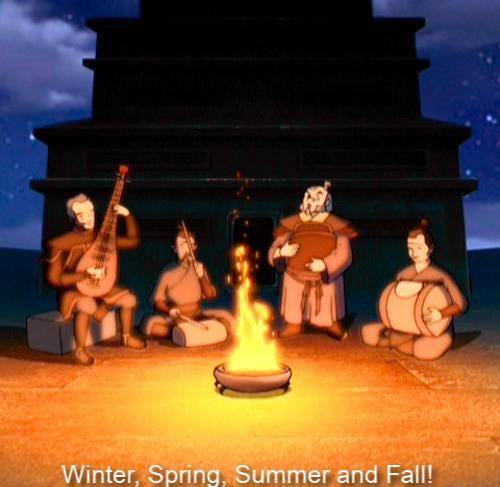 ---
And now we'll move right along the way life does…